About the products
Products for beautiful and memorable moments, as a reminder, to send, as a special gift or to keep and cherish.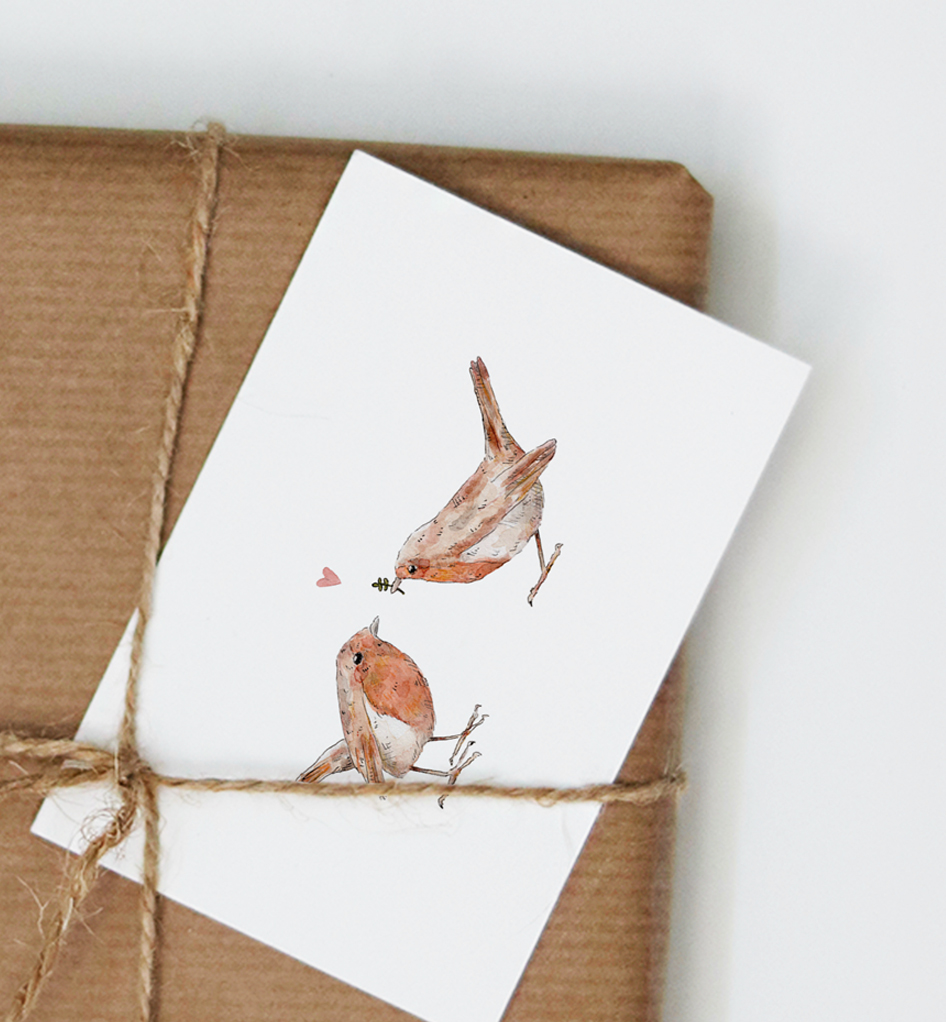 About the paper
The paper of the prints and cards is from biotop and has an FSC quality mark and comes from responsible forest management. The paper has a natural (off white) tint and a warm color. In addition, paperwise and kraft cards are also available. Paperwise paper is sustainable, made from agricultural waste such as leaves and stems. The paper contains small fibers and this gives it a nice natural look.
About the card holders & frames
Each holder and frame is made, sanded and labeled by hand in our garage. The wood we use is birch and comes from sustainably managed forests. We try to throw away as little as possible and invent new products from the leftovers or sell the leftovers in the shop. The label of the holders is made of biotop and has an FSC quality mark.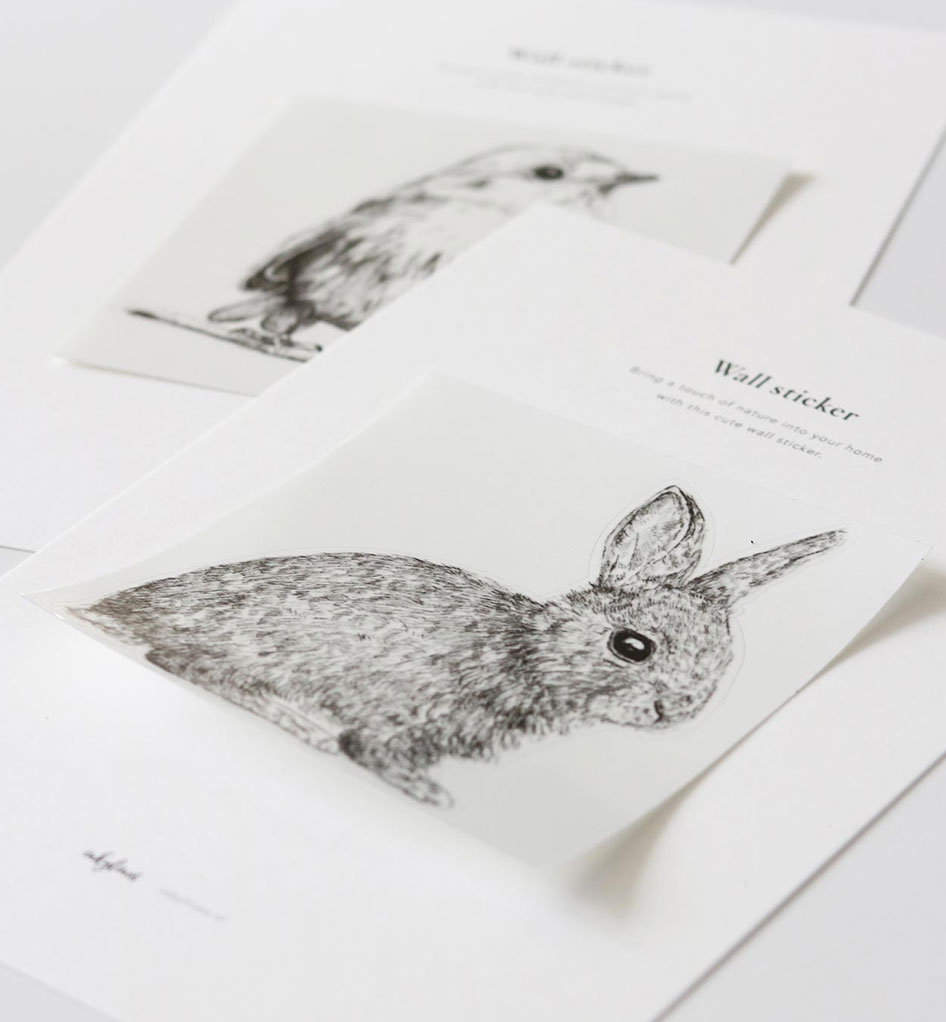 About the wall stickers
The stickers are made from hand-drawn illustrations and printed on transparent stickers with a matte finish, so that they stand out and almost appear painted on the wall. The wall sticker is very easy to apply and suitable for hard, smooth surfaces such as doors, wood and smooth plastered walls without structure. Choose a place where you want the sticker, make sure the surface is clean and free of dust. Apply the sticker and enjoy!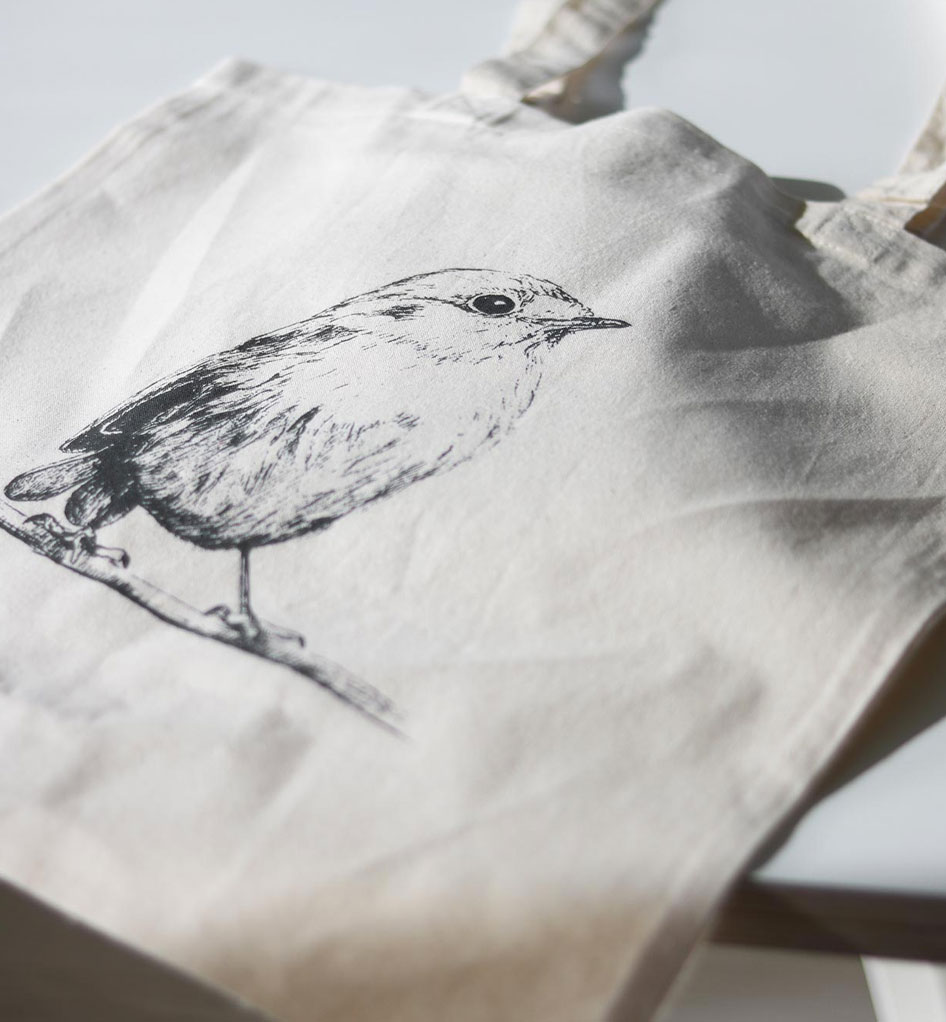 About the bags
The bags have a screen print of a hand-drawn illustration on the front. The back is unprinted. The size is 39 x 41 cm with long handles of +/- 30 cm. With these bags made of 100% cotton and OEKO-TEX® certification, you can safely store your belongings. The label around the bags is made of biotop and has an FSC quality mark.